About Us

MBEI Private Limited has had modest roots when the company was established as Press Metal Corporation, a partnership firm in 2003. As a conventional machining and fabrication shop we used to work with lathe machines and power presses. This experience spread over six years fortified our engineering prowess from the very grass roots. Being limited to a conventional machine shop however had its shortcomings. With bigger goals but limited by infrastructure and labour constraints we then planned to introduce a modern setup which involves lesser dependence on manual labour.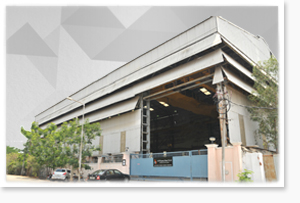 It was then that we began to visualise procurement of machinery and creation of infrastructure that involved a lower human quotient. Upon conceiving the idea we began to source such technology that would give us desired results with minimum human interface. In 2010 PMC was renamed as MB Engineering Industries Private Limited with a full range of CNC machinery and fully modernised infrastructure to deliver services on par with international standards.
Today we proudly declare our capacity to undertake any volume of related work with the promise of delivering assured quality within strict timelines. Our dedication and dynamism has brought forth manifold success to the company with the result that MBEIPL today stands tall as a trend setter, demonstrating exemplary engineering skills and business intelligence in the sector.


Promoters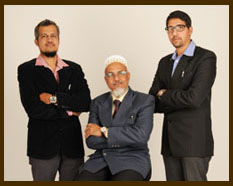 MBEIPL is conceived, established and promoted by Mr. Kaidi Zohar from the renowned Rajkotwala family. A visionary with over three decades of trading experience Mr. Zohar has passed his immense experience to his sons Mr. Huzefa and Mr. Ali Asgar, a duo of young and dynamic second generation entrepreneurs who now manage the company.



Mr. Huzefa Rajkotwala- Director
A graduate with strong practical experience in business operations, Mr. Huzefa is the core administrator of MBEIPL. In charge of the plant and the workforce, he oversees general operations and working of the company. Some of the most crucial elements of successful business have been carefully integrated into our system by Mr. Huzefa who has put the best business practices to work. This has enabled us achieve substantial success and has placed us in the forefront of the industry.




Mr. Ali Asgar Rajkotwala- Director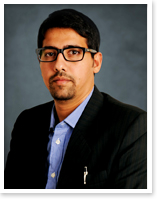 Mr. Ali Asgar is a management graduate who by virtue of associating with this business since his college days, has been thoroughly exposed to the entire range of CNC Machinery and the nuances involved in their operations. Mr. Ali looks after the complete technical aspects of the company's operations and its marketing. Exhorting pure business intelligence, he has been primarily responsible for sourcing the modern technology that is in place at the company today.

Together the twin professionals have created a great enterprise that holds the beacon to modern entrepreneurial wisdom and successful business strategy.
Infrastructure
Located amidst one of the key industrial belts of Hyderabad, IDA Jeedimetla, MBEIPL operates within a 22,000 sq ft. covered workshop area and has provisioned CNC machinery for Laser Cutting, Waterjet, Plasma and Punch Press services from the world's leading brands, Amada, Messer and Flow. The unit has professional material handling capabilities and also all the requisite supporting infrastructure.
Imbibing the best of technology, business, management and safety practices, MBEIPL has grown to be one of the very few companies in Andhra Pradesh that offers complete turnkey solutions for CNC cutting services under one roof.